GrIb chanceN
Vores The Hypno Academy Danmark Affiliate Program er landet
Tjen penge med vores gratis affiliate program
Sådan virker vores AFFILIATE PROGRAM
3 nemme trin for at starte din indtjening.
#1 Tilmeld dig
Tilmeld dig gratis. Det tager kun 1 minut at tilmelde sig og begynde at promovere. Med vores 10 % affiliate-kommission har det aldrig været nemmere at tjene penge!
#2 Markedsføring
Når du bliver en affiliate, giver vi dig et affiliate-id. Del ethvert produktlink inklusive dit ID. Vi sporer hver side, du deler.
#3 Tjen penge
Når nogen besøger det link, du har delt, og køber et produkt, tjener du ikke kun 10 % på det første salg, men også på eventuelle tilbagevendende betalinger, de foretager.
Ofte stillede spørgsmål
1. Er der nogen gebyrer eller omkostninger forbundet med at blive en affiliate?
Der er ingen tilmeldingsgebyrer eller omkostninger forbundet med at blive affiliate-partner.
2. Hvor længe holder cookies?
Vores cookies holder i 30 dage. Det betyder, at du får kredit for enhver henvist kunde, som vender tilbage til vores side inden for 120 dage, selvom de gør det direkte.
3. Er der en aftale, som jeg skal acceptere, før jeg bliver en affiliate?
For at blive en affiliate skal du acceptere vilkårene og betingelserne for vores affiliate program.
4. På hvilke produkter tjener jeg kommission?
Der er ingen begrænsninger eller begrænsninger for, hvilke produkter der kan sælges gennem vores affiliate program. Og der er ingen grænser for mængden af provision, du kan tjene som affiliate.
5. Hvordan behandler du produktretur og affiliate salg?
Hvis en kunde, der henvises til af dit websted, returnerer eller annullerer en ordre om tilbagebetaling, eller hvis kreditkortgebyrer tilbageføres på grund af online kreditkortsvindel, kan vi debitere din konto for enhver provision optjent på denne transaktion.
6. Kan jeg til enhver tid stoppe med at promovere?
Selvfølgelig er der ingen forpligtelse. Du forbeholder dig retten til at stoppe med at promovere et enkelt eller alle vores programmer til enhver tid.
Modtag tilbud, nyheder og gratis indhold direkte i din indbakke!
Mange Tak
Info er på vej til dig...
Martin Castor
Master Trainer & Content Developer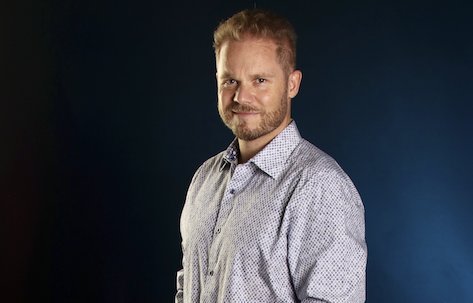 Vicepræsident (ACHE)
American Counsil of Hypnotist Examiners
Formand for marketing & events.


Rådgivende bestyrelsesmedlem hos (ICBCH)
International Certification Board of Clinical Hypnotherapy


Rådgivende bestyrelsesmedlem hos (ISAHt)
International Society of Advanced Hypnotherapists
Empty space, drag to resize
Bedst sælgende forfatter på Amazon juli 2019
Bogen: How Your Success Starts With Your Pretalk
Empty space, drag to resize
ICBCH's Educator of the year Award 2019
ACHE's Award of Recognition for an Outstanding Professional Presentation 2019
North American Academy of Hypnosos Instructor of the year Award 2018
ICBCH's Award of Contribution to Hypnotherapy 2018
ACHE's Award of Recognition for an Outstanding Professional Presentation 2018
IHF's Award of Excellence of International Education 2013.
Empty space, drag to resize
Certified HNLP & NLP Trainer
Certified Trainer in Brain-based leadership & Training
Certified NLP Practitioner & Master NLP Practitioner
Certified Master Hypnotherapist
Certified Transformational Leadership Consultant
Certified Executive & Professional Life Coach
Certified clinical hypnotherapist
Certified Conversational Hypnotherapist
Certified Ericksonian Hypnotherapist
Instructor and developer of: Body language methods, mindfullness, self hypnosis & advanced Hypnotherapy & communication