Basis Hypnose kursus
Vil du gerne vide mere om hypnose, og få indsigt i alle de grundlæggende elementer? Så har vi samlet al den vigtige basisviden, der skal til inden man fordyber sig i hypnosen som værktøj.

Dette er et introduktionskursus til hypnose, og er et krav til flere af vores grunduddannelser.
Simplificeret og gjort nemt for dig at følge med i.
Baseret på rigtig undervisning og instruktioner fro at maksimere din forståelse og kunnen.
Vi anbefaler at du øver så meget "hands-on" med de enkelte øvelser og teknikker som muligt.
Kursusindhold
Vi har lavet en hel del spændende og fyldestgørende instruktionsvideoer til dig.
Inklusive demonstrationer eller forklaringer af de enkelte teknikker.
Din tid er vigtig
Derfor kan du logge ind fra alle enheder så længe du har internet, og nemt følge med i din udvikling via vores moderne online platform.
Du bestemmer selv
Vi går ud fra du gerne vil have mest muligt ud af dit onlinekursus. Derfor er det dit egent ansvar at gennemse og læse alt der hører til.
Diplom & Copyright
Du bliver ikke certificeret på vores onlinekurser, medmindre andet er oplyst på det enkelte kursus. Du må heler ikke videreformidle, dele eller undervise i vores materiale da det kræver tilladelse eller instruktørlicens fra The Hypno Academy.
Udvalgt indhold fra kurset
Hvad er hypnose
Ganske enkelt, hvad er moderne samtalebaseret hypnoterapi?
Hypnosens historie
Få et moderne indblik i hypnosens historie, som har været med til at forme moderne hypnoterapi.
Misforståelser
Hvad er de typiske misforståelser omkring hypnose?
Hjernebølger
Forstå hvordan hjernen arbejder og hvordan den præges bedst.
SUDA Skalaen
En positiv værdiskala, der gør dt nemt at løbende evaluere resultatet.
Sindets regler
Forstå hvordan sindets samarbejder og hvordan men opretter øjeblikkelig forandring.
Den hypnotiske bro
Et overbliksværktøj der giver indblik i hypnosens progression.
Place of Comfort Induktion
Vores bedste basis induktion der virker på alle.
Sessioner
Vi har lavet 3 lydfiler klar til dig som du kan opleve på egen hånd som en lille bonus.
DELTAG NU!
GRATIS: Basis Hypnose Kursus
FÅ GRATIS ADGANG NU MED BARE FÅ KLIK!!!
Modtag tilbud, nyheder og gratis indhold direkte i din indbakke!
Mange Tak
Info er på vej til dig...
Martin Castor
Master Trainer & Content Developer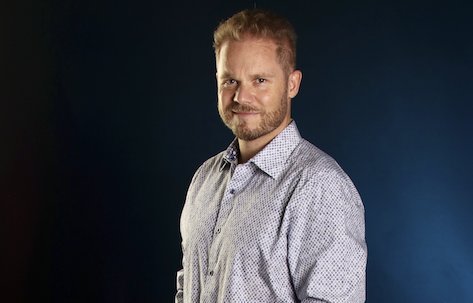 Vicepræsident (ACHE)
American Counsil of Hypnotist Examiners
Formand for marketing & events.


Rådgivende bestyrelsesmedlem hos (ICBCH)
International Certification Board of Clinical Hypnotherapy


Rådgivende bestyrelsesmedlem hos (ISAHt)
International Society of Advanced Hypnotherapists
Empty space, drag to resize
Bedst sælgende forfatter på Amazon juli 2019
Bogen: How Your Success Starts With Your Pretalk
Empty space, drag to resize
ICBCH's Educator of the year Award 2019
ACHE's Award of Recognition for an Outstanding Professional Presentation 2019
North American Academy of Hypnosos Instructor of the year Award 2018
ICBCH's Award of Contribution to Hypnotherapy 2018
ACHE's Award of Recognition for an Outstanding Professional Presentation 2018
IHF's Award of Excellence of International Education 2013.
Empty space, drag to resize
Certified HNLP & NLP Trainer
Certified Trainer in Brain-based leadership & Training
Certified NLP Practitioner & Master NLP Practitioner
Certified Master Hypnotherapist
Certified Transformational Leadership Consultant
Certified Executive & Professional Life Coach
Certified clinical hypnotherapist
Certified Conversational Hypnotherapist
Certified Ericksonian Hypnotherapist
Instructor and developer of: Body language methods, mindfullness, self hypnosis & advanced Hypnotherapy & communication