Hvordan bruger jeg min rabatkode?
Hvis du har modtaget en rabatkode, så skal du benytte den når du registrerer dig på det hold du gerne vil deltage på.
Når du når til betalings feltet, så kan du indsætte din kupon kode i feltet: HAR DU EN KUPON? - INDLØS. Se mere i videoen herunder!
Adgang til Pre-course / Forkursus
Afhængig af hvilket produkt og kursus du er tilmeldt, så kan der være forskellige typer af forberedelse. Nogle kurser og uddannelser får du adgang til materialet allerede ved registrering, andre helt op til ugen før. Enkelte kurser har ingen forberedelse i form af pre-course. Dette er oftest 100% onlinekurser med indhold der allerede er produceret.
Sådan bruger du vores Platform
Vores platform tilbyder dig forskellige måder at få adgang til den fra flere enheder. Udover at udforske kursusindholdet, kan du også se kontaktoplysninger på andre deltagere, sende beskeder til klassekammerater og meget mere. Se videoen for at lære, hvordan du kan optimere din brug af platformen.
Når du er tilmeldt som bruger, enten med gratis adgang eller til et af vores kurser og uddannelser, så modtager du en mail med alle de informationer du skal bruge.
Når du er logget ind, kan du i menuen få adgang til din konto, samt de kurser du er tilmeldt allerede.
Ja vi har en app! Og indtil videre virker den kun på Apple iOS som et testforløb. Vi har sat den på pause da vi gerne vil have at den kan mere, sende beskeder sov. Så vi giver besked når den er aktiv igen.
Modtag tilbud, nyheder og gratis indhold direkte i din indbakke!
Mange Tak
Info er på vej til dig...
Martin Castor
Master Trainer & Content Developer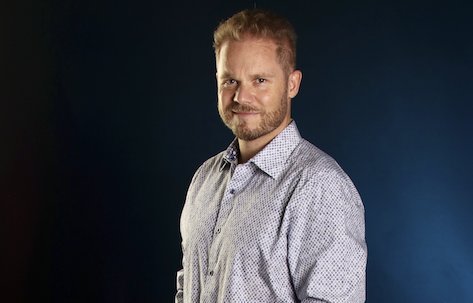 Vicepræsident (ACHE)
American Counsil of Hypnotist Examiners
Formand for marketing & events.


Rådgivende bestyrelsesmedlem hos (ICBCH)
International Certification Board of Clinical Hypnotherapy


Rådgivende bestyrelsesmedlem hos (ISAHt)
International Society of Advanced Hypnotherapists
Empty space, drag to resize
Bedst sælgende forfatter på Amazon juli 2019
Bogen: How Your Success Starts With Your Pretalk
Empty space, drag to resize
ICBCH's Educator of the year Award 2019
ACHE's Award of Recognition for an Outstanding Professional Presentation 2019
North American Academy of Hypnosos Instructor of the year Award 2018
ICBCH's Award of Contribution to Hypnotherapy 2018
ACHE's Award of Recognition for an Outstanding Professional Presentation 2018
IHF's Award of Excellence of International Education 2013.
Empty space, drag to resize
Certified HNLP & NLP Trainer
Certified Trainer in Brain-based leadership & Training
Certified NLP Practitioner & Master NLP Practitioner
Certified Master Hypnotherapist
Certified Transformational Leadership Consultant
Certified Executive & Professional Life Coach
Certified clinical hypnotherapist
Certified Conversational Hypnotherapist
Certified Ericksonian Hypnotherapist
Instructor and developer of: Body language methods, mindfullness, self hypnosis & advanced Hypnotherapy & communication