Hypno Elite Group
Vær med i front, og modtag månedlig mentoring og nye teknikker med mere. Sparring og brainstorming på låste emner samt dine forslag på vores online video event hver anden uge.
Benefits of this subscription plan
Elevate your career
Whether you want to boost your career within the company you are working or grow at your own business by applying the latest strategies, this is the way.
Expert instructors
Our instructors do a great job of communicating and making it a more intimate arrangement. They are supportive and responsible in returning emails.
Satisfaction guaranteed
Studying with us will help you learn how to create, capture and deliver value in a digital world. You'll leave with smart strategies to optimize your performance and satisfaction.
Material you'll love
Video interactions, note-taking, interactive ebooks, self-assessment, certificates, SCORM and much more.
Set and achieve goals
Receive certificates by attending challenging courses. Our students' success is our best asset in showing the quality of our training.
Flexible payment options
Lots of payment options! Payment gateways usually charge fees, so check out the pricing of the payment gateway of your choice.
Hypno Elite Group
Add your short subscription description here
\Learnworlds\Codeneurons\Pages\ZoneRenderers\CourseCards
Modtag tilbud, nyheder og gratis indhold direkte i din indbakke!
Mange Tak
Info er på vej til dig...
Martin Castor
Master Trainer & Content Developer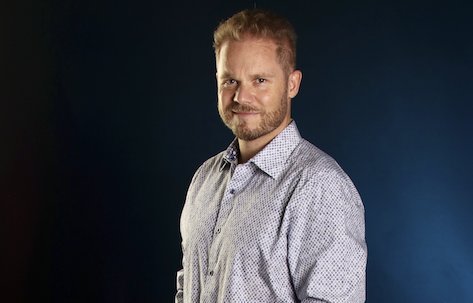 Vicepræsident (ACHE)
American Counsil of Hypnotist Examiners
Formand for marketing & events.


Rådgivende bestyrelsesmedlem hos (ICBCH)
International Certification Board of Clinical Hypnotherapy


Rådgivende bestyrelsesmedlem hos (ISAHt)
International Society of Advanced Hypnotherapists
Empty space, drag to resize
Bedst sælgende forfatter på Amazon juli 2019
Bogen: How Your Success Starts With Your Pretalk
Empty space, drag to resize
ICBCH's Educator of the year Award 2019
ACHE's Award of Recognition for an Outstanding Professional Presentation 2019
North American Academy of Hypnosos Instructor of the year Award 2018
ICBCH's Award of Contribution to Hypnotherapy 2018
ACHE's Award of Recognition for an Outstanding Professional Presentation 2018
IHF's Award of Excellence of International Education 2013.
Empty space, drag to resize
Certified HNLP & NLP Trainer
Certified Trainer in Brain-based leadership & Training
Certified NLP Practitioner & Master NLP Practitioner
Certified Master Hypnotherapist
Certified Transformational Leadership Consultant
Certified Executive & Professional Life Coach
Certified clinical hypnotherapist
Certified Conversational Hypnotherapist
Certified Ericksonian Hypnotherapist
Instructor and developer of: Body language methods, mindfullness, self hypnosis & advanced Hypnotherapy & communication