DIREKTE DOWNLOAD
Lydfil: Sov Godt Vågn Fantastisk
MindHacking Hypnose som lydfil.

Sov Godt Vågn Fantastisk

En helt ny lydfil med 40 minutters session på, som du kan lytte til lige inden du skal sove. Ny forskning viser at man ikke skal "sove på det" – traumer, vrede, bekymringer med mere vil i løbet af søvnen rodfæste sig mere, og blive stærkere med tiden, medmindre det løses nu og her. Denne lydfil er designet til at hjælpe med netop det, hvor jeg bruger de nyeste teknikker så du får en god afklaret søvn, og vågner med flere ressourcer imorgen.

Hvordan fungerer det

Du kan lytte til lydfilerne direkte fra vores system, eller hente filerne ned på din computer/telefon via download.
Din guide på lydfilen

Mindhacking Hypnose er en koncept der er udviklet over længere tid. Efter at have arbejdet med klienter live, online samt via lydfiler i mere end 25 år, har jeg bygget en struktur der er tryg og effektiv for alle. Altid med den nyeste viden og metodik indenfor moderne hypnoseteknik.
Lydfilerne kan man lytte til på alle tider af døgnet, og der er mulighed for at benytte den inden du lægger dig til at sove.

Martin Castor MHt CMt
Modtag tilbud, nyheder og gratis indhold direkte i din indbakke!
Mange Tak
Info er på vej til dig...
Martin Castor
Master Trainer & Content Developer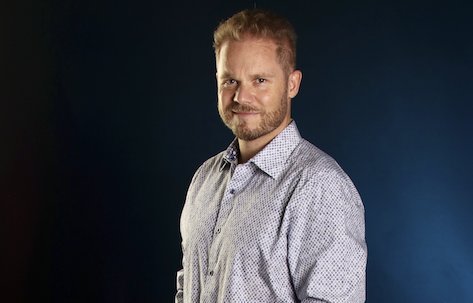 Vicepræsident (ACHE)
American Counsil of Hypnotist Examiners
Formand for marketing & events.


Rådgivende bestyrelsesmedlem hos (ICBCH)
International Certification Board of Clinical Hypnotherapy


Rådgivende bestyrelsesmedlem hos (ISAHt)
International Society of Advanced Hypnotherapists
Empty space, drag to resize
Bedst sælgende forfatter på Amazon juli 2019
Bogen: How Your Success Starts With Your Pretalk
Empty space, drag to resize
ICBCH's Educator of the year Award 2019
ACHE's Award of Recognition for an Outstanding Professional Presentation 2019
North American Academy of Hypnosos Instructor of the year Award 2018
ICBCH's Award of Contribution to Hypnotherapy 2018
ACHE's Award of Recognition for an Outstanding Professional Presentation 2018
IHF's Award of Excellence of International Education 2013.
Empty space, drag to resize
Certified HNLP & NLP Trainer
Certified Trainer in Brain-based leadership & Training
Certified NLP Practitioner & Master NLP Practitioner
Certified Master Hypnotherapist
Certified Transformational Leadership Consultant
Certified Executive & Professional Life Coach
Certified clinical hypnotherapist
Certified Conversational Hypnotherapist
Certified Ericksonian Hypnotherapist
Instructor and developer of: Body language methods, mindfullness, self hypnosis & advanced Hypnotherapy & communication