Quantum
MindFlow
Transformerende protokol til positiv manifestation og til at mestre sit eget liv og succes. 

Denne innovative tilgang kombinerer moderne samtalehypnoterapi, Neuro-Lingvistisk Programmering (NLP) og Humanistisk Neuro-Lingvistisk Psykologi (HNLP) teknikker sammen med styrken fra MindBending Language for at frigøre sindets evne til at skabe øjeblikkelig forandring.
Dato:
29-31 August 2023


Alle dage fra 9-16
Inkl.Online forkusus.
The Hypno Academy Danmark
1: KUN 8 PLADSER PÅ DETTE KURSUS!
2: Rabatten er kun gældende i følgende tid:
Komplet dansk manual som PDF download.

Optagelser fra hele uddannelsen

Gratis adgang til vores Alumni Hypnose Klub

Online Fællesskab efter kurset for inspiration.
Normal text with icon
Det er nyt og revolutionerede
I denne tilgang er "problemet" ikke længere det centrale fokus eller kernen i sessionen. I stedet lægges der vægt på at give individet beføjelse til at mestre deres eget liv og omfatte alle aspekter af succes, positivt sindelag, selvkærlighed, selvrespekt og ansvar.
Spændende struktur
Protokollen følger en simplificeret tretrinsproces, der guider deltagerne til at opdage deres sande livsvej og ubesværet foretage de nødvendige ændringer for at harmonere med deres ønsker. Ved at ære sig selv og kroppen på enhver måde baner Quantum MindFlow vejen for dyb personlig vækst og udvikling.
Quantum MindFlow er ikke blot en terapi; det er en katalysator for personlig udvikling. Gennem denne protokol får individer de værktøjer, indsigt og selvtillid, der er nødvendige for at transcendere begrænsninger, omfavne succes og skabe positive ændringer i deres liv. Gør dig klar til at begive dig ud på en ekstraordinær rejse mod selvbeherskelse og opfyldelse med Quantum MindFlow.
De 3 Trin
Trin 1 omfatter et indledende online program, omhyggeligt designet til at skabe nye tænkningsmønstre, etablere målsætningsstrategier og introducere kraftfulde mønsterafbrydelser for negativ adfærd. Denne fundamentale fase lægger grundlaget for et perspektivskift og forbereder sindet til transformation.

Trin 2 fører deltagerne igennem en dybtgående live Quantum MindFlow-session, der kan vare mellem 1,5 og 2,5 timer. Det er trin 2, der udgør den ultimative livsforandrende session. Ved hjælp af en kombination af samtalebaseret hypnoterapi, NLP og HNLP-teknikker begiver deltagerne sig ud på en rejse af selvopdagelse og transformation, hvor de afslører deres sinds ubegrænsede potentiale og får adgang til dybere og mere autentiske sandheder omkring deres liv. Dette skaber en nemmere tilgang til succes og forenkler livet på mange måder.

Trin 3 sikrer fortsat fremskridt og støtte. En online live-opfølgning og opdatering af ressourcer giver deltagerne løbende vejledning og adresserer eventuelle spørgsmål eller bekymringer, der måtte opstå efter sessionen. Dette trin inkluderer også en Quantum MindFlow-booster, et værdifuldt redskab til fremtidig brug og forbedringer, der muliggør, at individer kan vedligeholde og styrke deres nyfundne empowerment.
Kunne du tænke dig yderligere rabat?
Klik på knappen, og få yderligere rabat på Quantum MindFLow
Modtag tilbud, nyheder og gratis indhold direkte i din indbakke!
Mange Tak
Info er på vej til dig...
Martin Castor
Master Trainer & Content Developer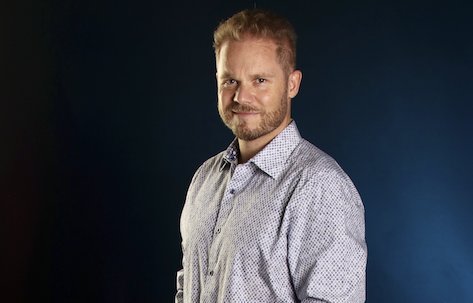 Vicepræsident (ACHE)
American Counsil of Hypnotist Examiners
Formand for marketing & events.


Rådgivende bestyrelsesmedlem hos (ICBCH)
International Certification Board of Clinical Hypnotherapy


Rådgivende bestyrelsesmedlem hos (ISAHt)
International Society of Advanced Hypnotherapists
Empty space, drag to resize
Bedst sælgende forfatter på Amazon juli 2019
Bogen: How Your Success Starts With Your Pretalk
Empty space, drag to resize
ICBCH's Educator of the year Award 2019
ACHE's Award of Recognition for an Outstanding Professional Presentation 2019
North American Academy of Hypnosos Instructor of the year Award 2018
ICBCH's Award of Contribution to Hypnotherapy 2018
ACHE's Award of Recognition for an Outstanding Professional Presentation 2018
IHF's Award of Excellence of International Education 2013.
Empty space, drag to resize
Certified HNLP & NLP Trainer
Certified Trainer in Brain-based leadership & Training
Certified NLP Practitioner & Master NLP Practitioner
Certified Master Hypnotherapist
Certified Transformational Leadership Consultant
Certified Executive & Professional Life Coach
Certified clinical hypnotherapist
Certified Conversational Hypnotherapist
Certified Ericksonian Hypnotherapist
Instructor and developer of: Body language methods, mindfullness, self hypnosis & advanced Hypnotherapy & communication