P|E|R|F|O|R|M
Speaker & Trainer Skills Uddannelse.
Obligatorisk for alle der ønsker at tage en træneruddannelse hos The Hypno Academy.
Dette er første del af din træner uddannelse inden part 2 som er "Content Deep Dive".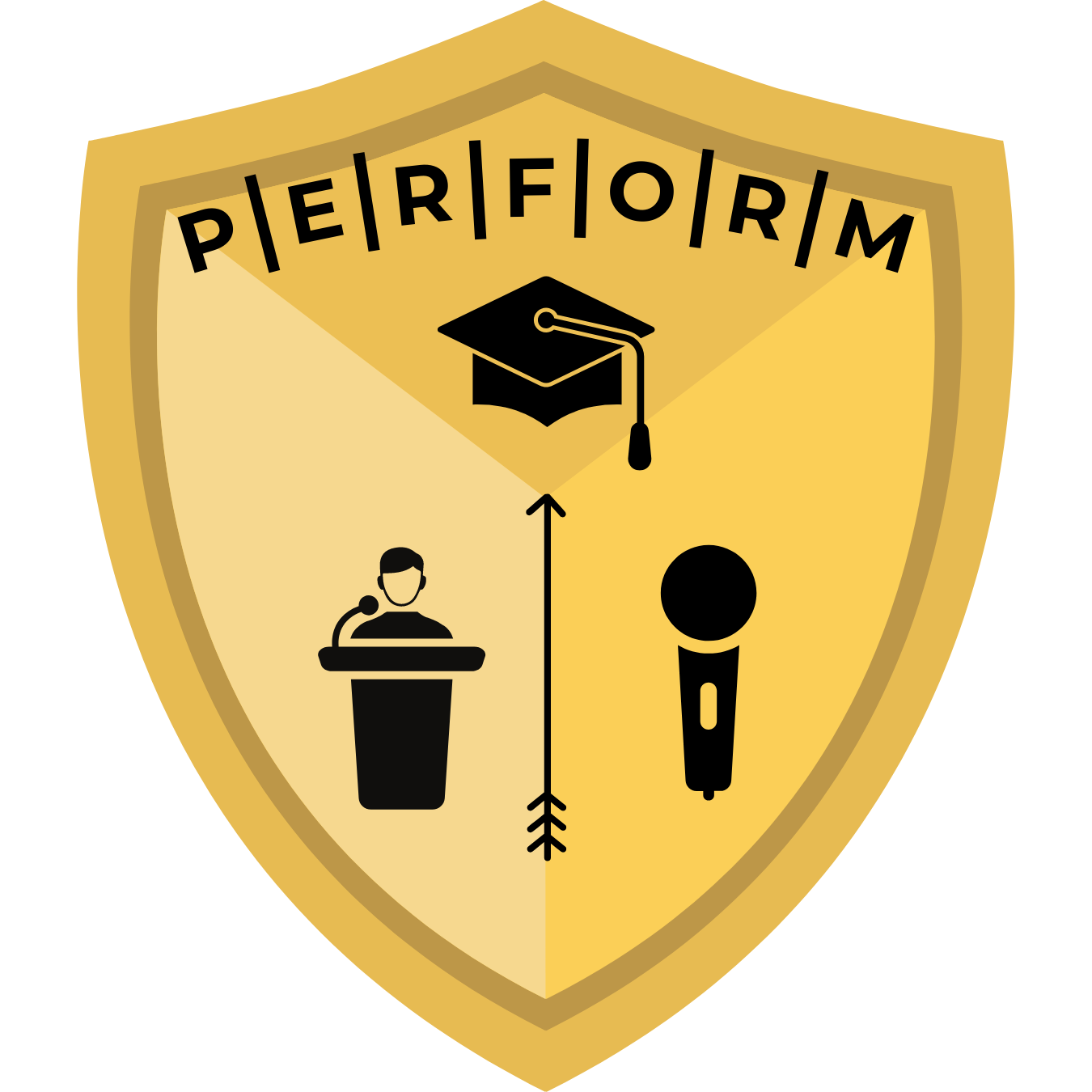 Live Uddannelse
Svarer til 125 lektioner inklusive "hands-on", supervision & hjemmearbejde.
DKK 34.997,-
Denne uddannelse er GRATIS for alle der tilmelder sig en Certificeret Træner Uddannelse gennem The Hypno Academy Danmark.
For øvrige interesserede gælder angivne pris.
Næste Hold
3-5 April 2023
Alle dage fra 9-16
Inkl. online forberedelse!
!!! Når du tilmelder dig en trænercertificering vil du modtage en kode hvor du kan rigistrere dig GRATIS på denne uddannelse helt automatisk.
The Hypno Academy
Eneste udbyder af
P|E|R|F|O|R|M i Europa.

Speaker, performer og instruktør egenskaber på topniveau. Samme model vi har undervist nogle af verdens førende speakere i.
Når unikt bliver genialt
Vores P⎮E⎮R⎮F⎮O⎮R⎮M program og uddannelse er mere end bare et kursus - det er en hel selvstændig rejse. Vi inviterer dig med på turen - gratis! Som en del af vores Train The Trainer kurser, investerer vi i dig og giver dig de allerbedste redskaber til at blive en dygtig foredragsholder, keynote speaker og moderne underviser, baseret på passion og inspiration. Vores P⎮E⎮R⎮F⎮O⎮R⎮M program er ikke kun en uddannelse, men en transformation!

Nå udover dine mål!
Udbyg din succes & netværk
"Drømmer du om at blive en endnu mere selvsikker og kompetent træner, med evnen til at hjælpe dine elever med at nå deres mål?
Vores certificeringsprogram er nøglen til at opfylde dine drømme. Det vil give dig de værktøjer, du har brug for at excellere i din rolle og give dine elever muligheden for at opnå ekstraordinær succes!"
Her er hvad du lærer & gennemgår!
Dette er blot et udpluk af de mange ting du gennemgår samt får kendskab til under uddannelsen.
Etablering af en ressourcetilstand bygget på passion og formål.
Undervisningslayout & den optimerede 4MAT-model.
Accelereret hjernebaseret læring for at styrke din elevs færdigheder.
Teknisk opsætning (lyd/video)
Hvordan man strukturerer "hands-on" segmenter i undervisningen for det bedste resultat.
Find din stemme og din selvtillid som underviser gennem specialdesignede øvelser.
Stærkt indre drive og selvtillid.
Udvikling af trænerbaserede inspirerende kommunikationsfærdigheder.
Mestring af Q&A-sessioner for positive resultater.
Lokaleopsætning for at forbedre læringsfokus og koncentration.
Styring af udfordrende elever.
Martin Castor
Content Developer & International Certificeret Master Trainer
DIN MASTER TRAINER
PÅ UDDANNELSEN
Udvikler og Master Trainer Internationalt, er din instruktør på dette kursus. Derfor er dette en slags Mesterlære, da du undervises af udvikleren self af flere af de teknikker du skal gennemgå, samt at vi vil være endnu mere intense i undervisningen får at få det bedste ud af dig.
Modtag tilbud, nyheder og gratis indhold direkte i din indbakke!
Mange Tak
Info er på vej til dig...
Martin Castor
Master Trainer & Content Developer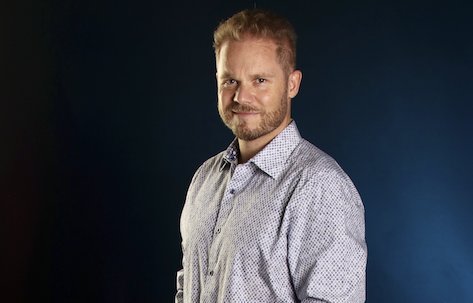 Vicepræsident (ACHE)
American Counsil of Hypnotist Examiners
Formand for marketing & events.


Rådgivende bestyrelsesmedlem hos (ICBCH)
International Certification Board of Clinical Hypnotherapy


Rådgivende bestyrelsesmedlem hos (ISAHt)
International Society of Advanced Hypnotherapists
Empty space, drag to resize
Bedst sælgende forfatter på Amazon juli 2019
Bogen: How Your Success Starts With Your Pretalk
Empty space, drag to resize
ICBCH's Educator of the year Award 2019
ACHE's Award of Recognition for an Outstanding Professional Presentation 2019
North American Academy of Hypnosos Instructor of the year Award 2018
ICBCH's Award of Contribution to Hypnotherapy 2018
ACHE's Award of Recognition for an Outstanding Professional Presentation 2018
IHF's Award of Excellence of International Education 2013.
Empty space, drag to resize
Certified HNLP & NLP Trainer
Certified Trainer in Brain-based leadership & Training
Certified NLP Practitioner & Master NLP Practitioner
Certified Master Hypnotherapist
Certified Transformational Leadership Consultant
Certified Executive & Professional Life Coach
Certified clinical hypnotherapist
Certified Conversational Hypnotherapist
Certified Ericksonian Hypnotherapist
Instructor and developer of: Body language methods, mindfullness, self hypnosis & advanced Hypnotherapy & communication