FÅ ADGANG ALLEREDE NU
7 Trin til et positivt liv
GRATIS WEBINAR & ONLINE KURSUS
Martin Castor tager dig igennem den unikke ACHEIVE model, som er guidelines og værktøjer til dig der gerne vil leve et mere positivt liv.
Nogle unikke værktøjer som alle kan implementere for at rydde op i deres liv.
Komplet video med hele webinaret

PDF Handout
Udvid din horisont
Mennesker, der har et positivt livssyn, har en tendens til at være lykkeligere og sundere end dem, der ikke har det. Og det er ikke kun fordi de er heldige nok til at få store ting til at ske for dem. Det er fordi de er i stand til at se det gode i enhver situation, selv når tingene er svære. De er også i stand til hurtigt at komme tilbage fra tilbageslag, fordi de ved, at hver dag er en ny mulighed for at gøre tingene bedre. Hvis du leder efter måder at forbedre dit livssyn på, burde du se dette gratis webinar.
Få specifikke værktøjer
Alle har magten til at vælge, hvordan de ønsker at leve deres liv. Du kan enten fokusere på det negative eller det positive. Du kan vælge at være et offer, eller du kan vælge at blive styrket. Den simple handling at ændre dit mindset kan gøre en enorm forskel i dit daglige liv. Hvis du starter din dag med en positiv indstilling, er der større sandsynlighed for, at du får en god dag. Hvis du vælger at fokusere på de gode ting i dit liv, vil du opdage, at du generelt er gladere. Det er ikke altid let at forblive positiv, men det er det hele værd. Når du fører et positivt liv, inspirerer du andre omkring dig til at gøre det samme. Dette webinar giver dig konkrete værktøjer til at ændre dit liv positivt nu.
Modtag tilbud, nyheder og gratis indhold direkte i din indbakke!
Mange Tak
Info er på vej til dig...
Martin Castor
Master Trainer & Content Developer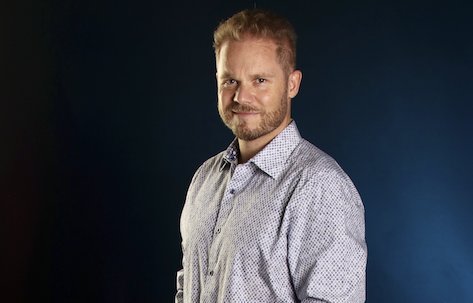 Vicepræsident (ACHE)
American Counsil of Hypnotist Examiners
Formand for marketing & events.


Rådgivende bestyrelsesmedlem hos (ICBCH)
International Certification Board of Clinical Hypnotherapy


Rådgivende bestyrelsesmedlem hos (ISAHt)
International Society of Advanced Hypnotherapists
Empty space, drag to resize
Bedst sælgende forfatter på Amazon juli 2019
Bogen: How Your Success Starts With Your Pretalk
Empty space, drag to resize
ICBCH's Educator of the year Award 2019
ACHE's Award of Recognition for an Outstanding Professional Presentation 2019
North American Academy of Hypnosos Instructor of the year Award 2018
ICBCH's Award of Contribution to Hypnotherapy 2018
ACHE's Award of Recognition for an Outstanding Professional Presentation 2018
IHF's Award of Excellence of International Education 2013.
Empty space, drag to resize
Certified HNLP & NLP Trainer
Certified Trainer in Brain-based leadership & Training
Certified NLP Practitioner & Master NLP Practitioner
Certified Master Hypnotherapist
Certified Transformational Leadership Consultant
Certified Executive & Professional Life Coach
Certified clinical hypnotherapist
Certified Conversational Hypnotherapist
Certified Ericksonian Hypnotherapist
Instructor and developer of: Body language methods, mindfullness, self hypnosis & advanced Hypnotherapy & communication