Super pakkeløsning til oktober
C:O:A:C:H & TCTp Samlet pakke
Få de bedste allround værktøjer med C:O:A:C:H, som blander det bedste fra moderne samtalebaseret hypnoterapi, HLP, NLP, coachingteknikker og kropssprog. Derudover medfølger den banebrydende traumeforløsnings protokol TCT, hvor der medfølger en practitioner certificering. Et unikt tilbud, som der ikke er planer om at gentage på et senere tidspunkt.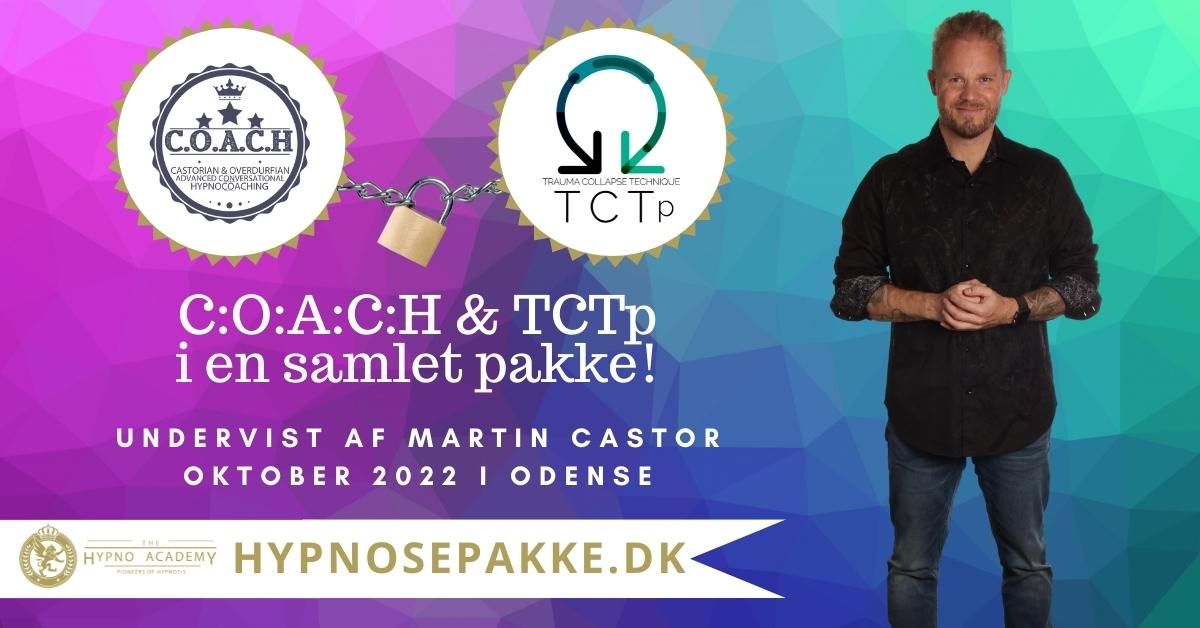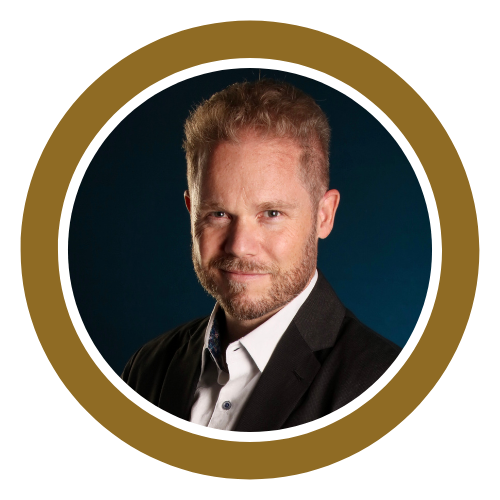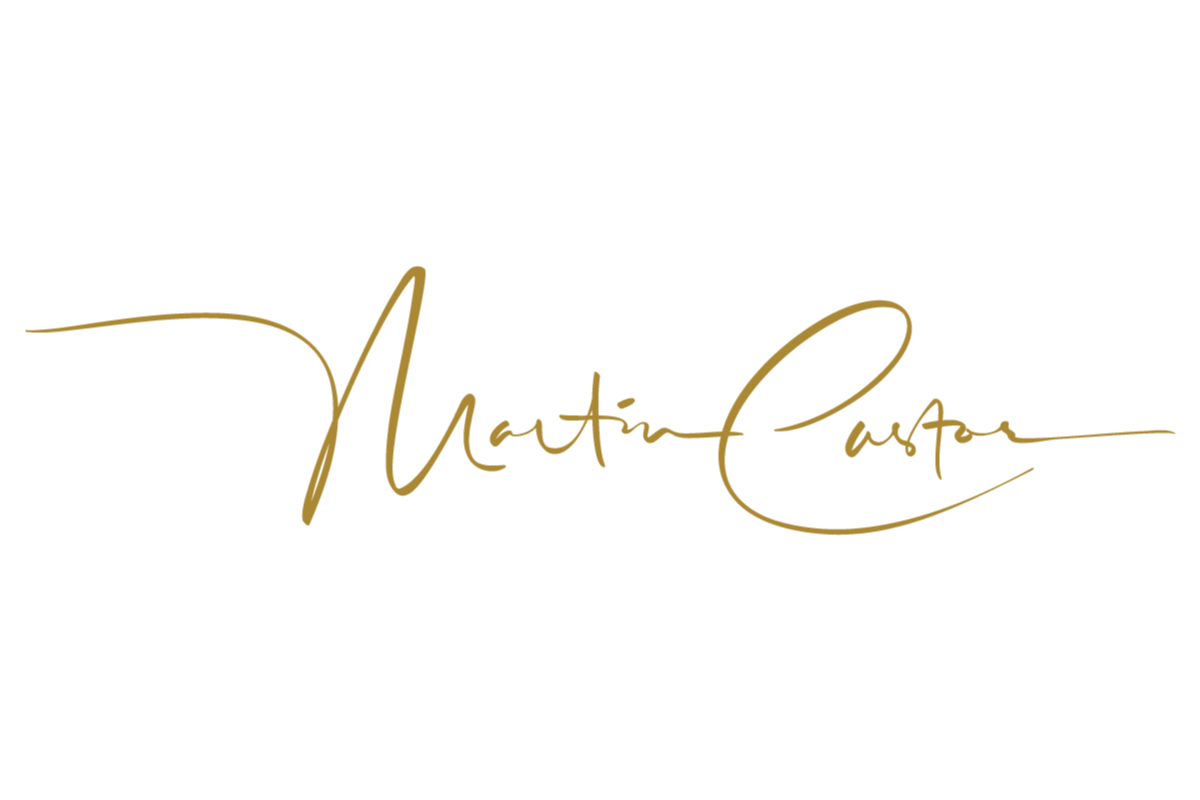 Få 2 af de stærkeste protokoller på markedet!

Bliv undervist af udvikleren selv!

Garanteret tilfredshed!

Unikt "Patent Pending" indhold!

2 Internationale Certificeringer!

PT med mulig betalingsaftale!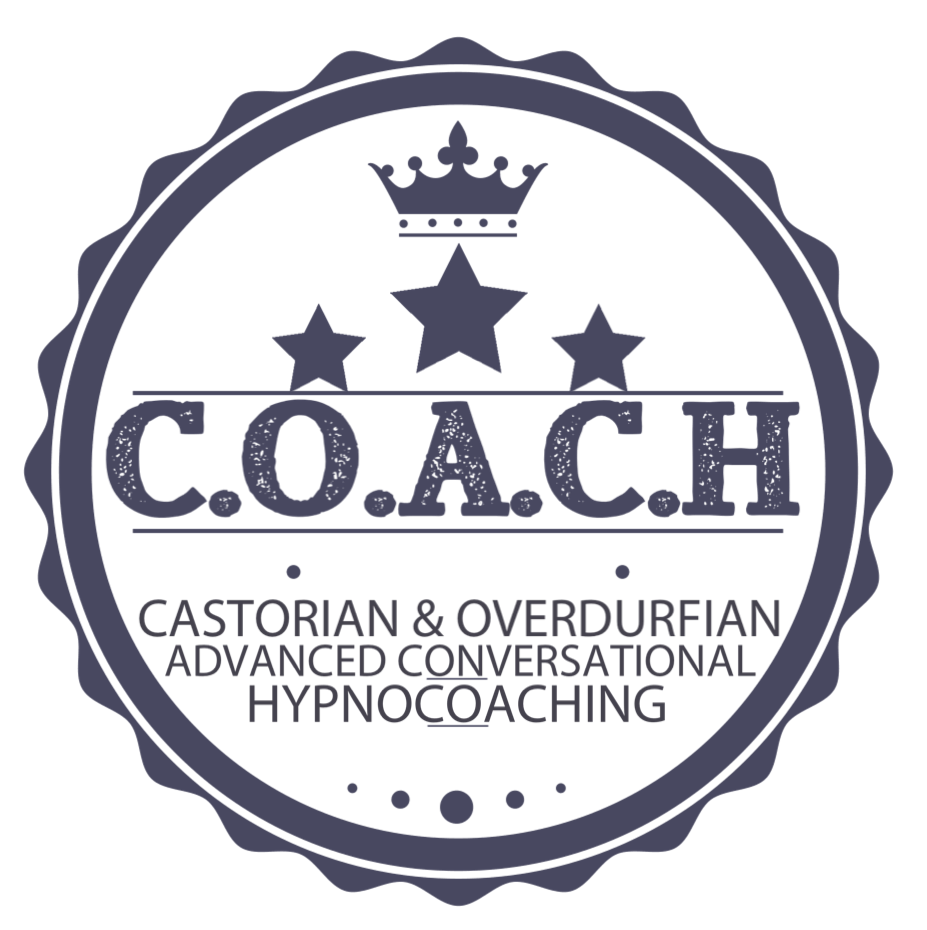 Castorian & Overdurfian Advanced Conversational hypnocoaching
C:O:A:C:H er en sammensmeltning af de bedste værktøjer der finden i moderne professionel hypnoterapi, NLP & HNLP, Coaching modeller, Kropssprog og smatalebaserede forandringsprocesser.

Metoderne kan udøves som hypnosesessioner med lukkede øjne, eller som almindelig samtale med åbne øjne.

Trance vil opstå uanset, med de fordybende værktøjer og processer der er en del af modellen.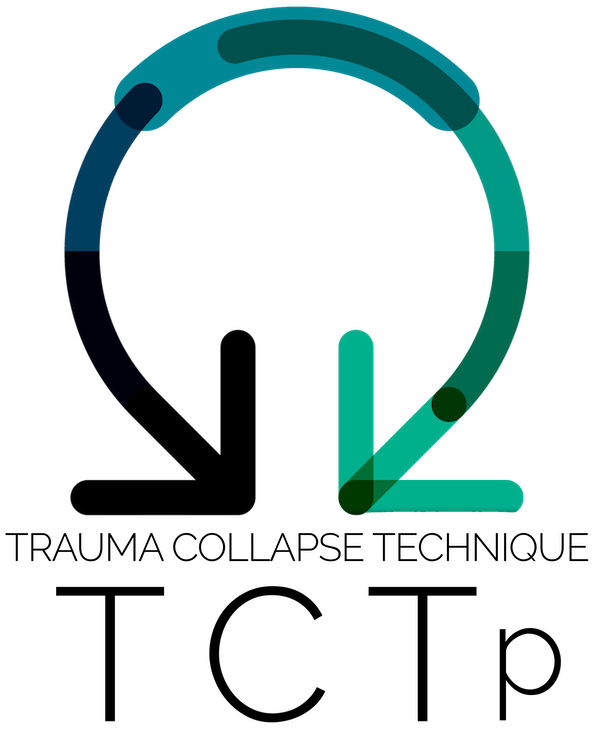 Trauma Collapse Technique Practitioner
En suveræn gamechanger når det kommer til traumer, angst, PTS(D) med mere.

Traume Collapse Technique er en gennemafprøvet og valideret process, der er eminent til traumeforløsning m.m.

Baseret på hvordan neurale netværk i hjernen arbejder med nervebanesystemet, smat hvordan ressourcer skaber øjeblikkelig forandring.

Vi har testet teknikken på alle former for PTSD, samt haft både psykiatere og psykologer som klienter, med fantastiske resultater.
Kurser inkluderet i pakken
C:O:A:C:H & TCT Practitioner
En perfekt kombi for dem der vil være specialister og blandt de bedste på markedet til samtalebaseret øjeblikkelig forløsning.
\Learnworlds\Codeneurons\Pages\ZoneRenderers\CourseCards
C:O:A:C:H & TCTp 2022 Pakke
Tilbydes kun denne ene gang til maks 10 kursusdeltagere.
Modtag tilbud, nyheder og gratis indhold direkte i din indbakke!
Mange Tak
Info er på vej til dig...
Martin Castor
Master Trainer & Content Developer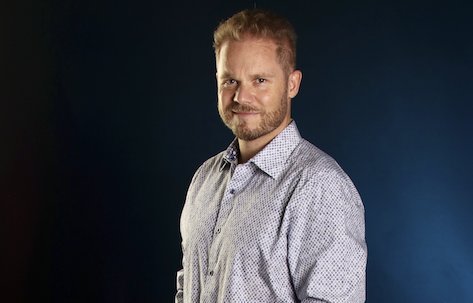 Vicepræsident (ACHE)
American Counsil of Hypnotist Examiners
Formand for marketing & events.


Rådgivende bestyrelsesmedlem hos (ICBCH)
International Certification Board of Clinical Hypnotherapy


Rådgivende bestyrelsesmedlem hos (ISAHt)
International Society of Advanced Hypnotherapists
Empty space, drag to resize
Bedst sælgende forfatter på Amazon juli 2019
Bogen: How Your Success Starts With Your Pretalk
Empty space, drag to resize
ICBCH's Educator of the year Award 2019
ACHE's Award of Recognition for an Outstanding Professional Presentation 2019
North American Academy of Hypnosos Instructor of the year Award 2018
ICBCH's Award of Contribution to Hypnotherapy 2018
ACHE's Award of Recognition for an Outstanding Professional Presentation 2018
IHF's Award of Excellence of International Education 2013.
Empty space, drag to resize
Certified HNLP & NLP Trainer
Certified Trainer in Brain-based leadership & Training
Certified NLP Practitioner & Master NLP Practitioner
Certified Master Hypnotherapist
Certified Transformational Leadership Consultant
Certified Executive & Professional Life Coach
Certified clinical hypnotherapist
Certified Conversational Hypnotherapist
Certified Ericksonian Hypnotherapist
Instructor and developer of: Body language methods, mindfullness, self hypnosis & advanced Hypnotherapy & communication