Som et helt nyt tiltag starter vi vores Alumni Elev klub, med fast månedlig streamings event for alle tidligere samt nuværende elever.

Et gratis tiltag for alle, for at udvide kompetancer og netværk, samt at give muligheder for at stille spørgsmål med mere.

Deltag live, eller gense tidlgere events i vores arkiv.

Dette nye tiltag starter i april 2022, og alle elever der allerede er en del af vores nye platform, kan få adgang via deres kursusadgang.

Har du tildigere deltaget på andet kursus, kan du kontakte kontoret for at få adgang.
Udvikling er vigtigt
Når først du er kommet hjem, og stemningen og hvad vi kalder kursus"buzzet" er ude af systemet, så er det her at det er vigtigt at blive ved med at lade sig inspirere og udvikle.

Det gøre bedst ved kontinuerlig adgang til nye ideer, samt at kunne stille løbende spørgsmål med mere.

Derfor har vi besluttet at tilbyde dette som en fast løsning når først du har taget et kursus via The Hypno Academy eller en af vores instruktører.
Tillykke med din tilmelding!
Her er din gave!
Som tak tilbyder vi dig 10% rabat på dit næste kursus / uddannelse!
Brug følgende kode
når du tilmelder dig!
10% Rabat - Uanset førpris eller eksisterende tilbud...
Brug følgende kode:
nymail22
(Kopier og indsæt i bestillingsformularen i feltet "kupon" - husk kun små bogstaver)
Modtag tilbud, nyheder og gratis indhold direkte i din indbakke!
Mange Tak
Info er på vej til dig...
Martin Castor
Master Trainer & Content Developer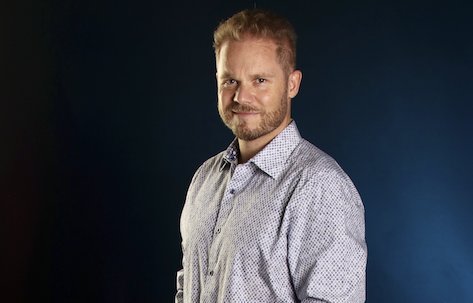 Vicepræsident (ACHE)
American Counsil of Hypnotist Examiners
Formand for marketing & events.


Rådgivende bestyrelsesmedlem hos (ICBCH)
International Certification Board of Clinical Hypnotherapy


Rådgivende bestyrelsesmedlem hos (ISAHt)
International Society of Advanced Hypnotherapists
Empty space, drag to resize
Bedst sælgende forfatter på Amazon juli 2019
Bogen: How Your Success Starts With Your Pretalk
Empty space, drag to resize
ICBCH's Educator of the year Award 2019
ACHE's Award of Recognition for an Outstanding Professional Presentation 2019
North American Academy of Hypnosos Instructor of the year Award 2018
ICBCH's Award of Contribution to Hypnotherapy 2018
ACHE's Award of Recognition for an Outstanding Professional Presentation 2018
IHF's Award of Excellence of International Education 2013.
Empty space, drag to resize
Certified HNLP & NLP Trainer
Certified Trainer in Brain-based leadership & Training
Certified NLP Practitioner & Master NLP Practitioner
Certified Master Hypnotherapist
Certified Transformational Leadership Consultant
Certified Executive & Professional Life Coach
Certified clinical hypnotherapist
Certified Conversational Hypnotherapist
Certified Ericksonian Hypnotherapist
Instructor and developer of: Body language methods, mindfullness, self hypnosis & advanced Hypnotherapy & communication
TILBUD NETOP NU
Skal du med?
Kun få pladser tilbage!
Master Scenehypnotisør & Street Hypnosis.
28-30 Juni i Odense